Defense of Rokhlina appealed against conviction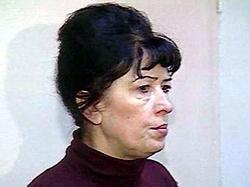 Defense of Tamara Rokhlina, who got 4 years of suspended sentence for murder of husband, general Lev Rokhlin, appealed against conviction.

"We ask to recall a sentence and stop the trial in the absence of corpus delicti in actions of client", - declared lawyer Anatoly Kucherena.

Kucherena noted that investigations didn`t examine any other versions of the crime.

"The problem is that investigators became hostages of one version. Versions that bodyguard, driver or son of Rokhlin were not taken into consideration", - said lawyer. In his opinion, it was not established who killed Rokhlin.

On November 16, 2005, court returned Rokhlina guilty in murder of husband. "After analysis of all circumstances court decided that Rokhlina committed the crime because of personal hostile relationships towards husband in the view of frequent quarrels", - declared the judge.

According to verdict, all actions of Rokhlina were logical and deliberate. Court established that wife fired at general point-blank, and washed the pistol afterwards. Court considered absence of any traces from shooting on hands and clothes of accused as insufficient proves.

The leader of "Movement in support of army" Lev Rokhlin was shot at the head on July 3, 1998 at dacha in Klokovo village.

In April 2005 Rokhlina won the case against Russia in European court of human rights watch, which ordained to pay her compensation for moral damage in amount of 8000 euros. Plaintiff complained on long term of imprisonment before trial and overextended trial.